ICS is AS9100d & IS09001: 2015

ISO 9001: 2015
INTERNATIONAL STANDARD FOR ORGANIZATION
ISO9001 is a quality management standard that presents specific standards that allow us to increase business efficiency and boost customer satisfaction.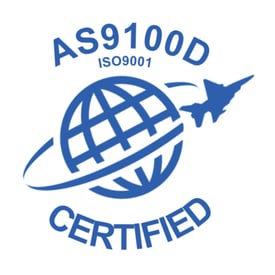 AS9100D
QUALITY MANAGEMENT SYSTEMS FOR AVIATION, SPACE AND DEFENSE ORGANIZATIONS
This certification ensures that ICS has a structure which allows our business to adapt to changes in the industry, address product safety concerns, and prioritize the prevention of counterfeit parts.
Visit our website more information about our these certifications or to see a copy of our certificate.